A risk-mitigated (S)EIS fund investing in some of the UK's best tech talent
The abovefund will provide investors with access to a portfolio of technology enabled companies that have been risk-mitigated relative to similar early stage opportunities.
It achieves this through investing alongside the Founders Factory Incubation Programme which addresses the three key areas emerging companies most commonly struggle with:
• Proof of product/market fit;
• resourcing;
• access to major corporate partners.

The abovefund's ability to draw on the resources of Founders Factory provides a significant edge for its portfolio companies.

Founders Factory is a world-first model in building and growing technology companies

Corporate investors work closely with Founders Factory to drive synergistic financial and strategic return across all sectors.

9 corporate investors (L'Oreal, Marks & Spencer, easyJet, Guardian Media Group, Holtzbrinck, CSC, Aviva, Standard Bank) have committed to invest £60m to build a portfolio of disruptive, strategic startups.

70+ fulltime operational team
Operational hubs in London and Africa with a first class operating team of 70 digital specialists: engineers, data scientists, growth marketers and product developers.




Concept team presents to IC (which includes representatives from relevant corporate partners) for go/no-go on further development
Development team presents to IC (which includes representatives from relevant corporate partners) for go/no-go on launch








In house and network teams develop concepts for critical review. Concepts are subjected to rigorous trial and review to confirm thesis.
Founders Factory operational team goes to work on building the business which typically includes: sourcing staff, product development, marketing support and ongoing strategy guidance. Approximately £250K of in-kind support provided during this stage.
Founders Factory commits £150K and on-going support from the operational team and network. abovefund investors will invest alongside Founders Factory and benefit from the development and support that has been invested to get a company to this stage.
Real world traction and scale - the Incubator programme is getting results
Acre

End to End Digital Mortgages
Bringing clarity & efficiency to mortgages
Existing mortgages processes are slow, fee-laden and result in significant uncertainty.
Acre utilises distributed ledger and smart contract technology to streamline this process, aiming to remove cost and increase transparency.
Identified opportunity to leverage broker network of major financial group to completely rebuild the mortgage technology stack to enable entirely new mortgage products that are quicker and offer more certainty to buyers - Acre fulfils this need.
Acre has recently secured a £5m funding round which was lead by Aviva and will play a key role in the digital transformation strategy of Aviva and related groups.
The Founders Factory incubator aims to create, build and launch 15 companies a year - here's an indication of potential candidates for investment that the abovefund investors could have access to depending on their development stage and fundraising requirements: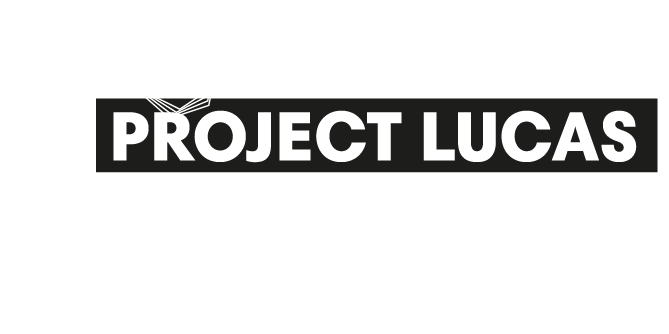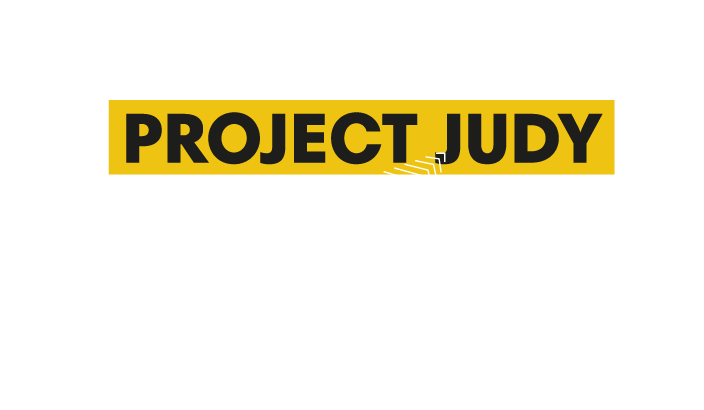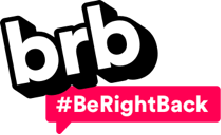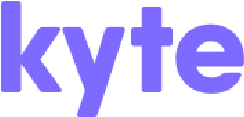 A service that aims to leverage recent advancements in A.I. to recreate professional VFX effects quicker and cheaper than traditional methods. Puts personalisation of video and photos within the reach of SMEs.
A portal designed to triage in-house legal tasks with low skill tasks being fulfilled by self-service workflow tools and high skill tasks being assigned to the most relevant person. Saves valuable legal team time and streamlines legal team/non-legal team interaction.
Stripe for the travel industry. Kyte aims to combine travel inventory with payment infrastructure through a suite of developer friendly products and APIs. Businesses of every size, from new startups to public companies can use our products to access travel inventory and make bookings.
BRB is a new way to travel, go somewhere new in Europe every 4 months with flights and hotels sorted. Pay monthly and take the hassle out of budgeting for your getaways.
The above Fund will be hosted by Seedrs - one of Europe's leading platforms for investment in early stage companies.
Most active equity investor in UK private companies.
Transacted over £592M across 800 funding rounds across 15 sectors.
In 2018, £195M was transacted across 186 funding rounds in companies in 8 countries.
First platform to be fully regulated by the FCA.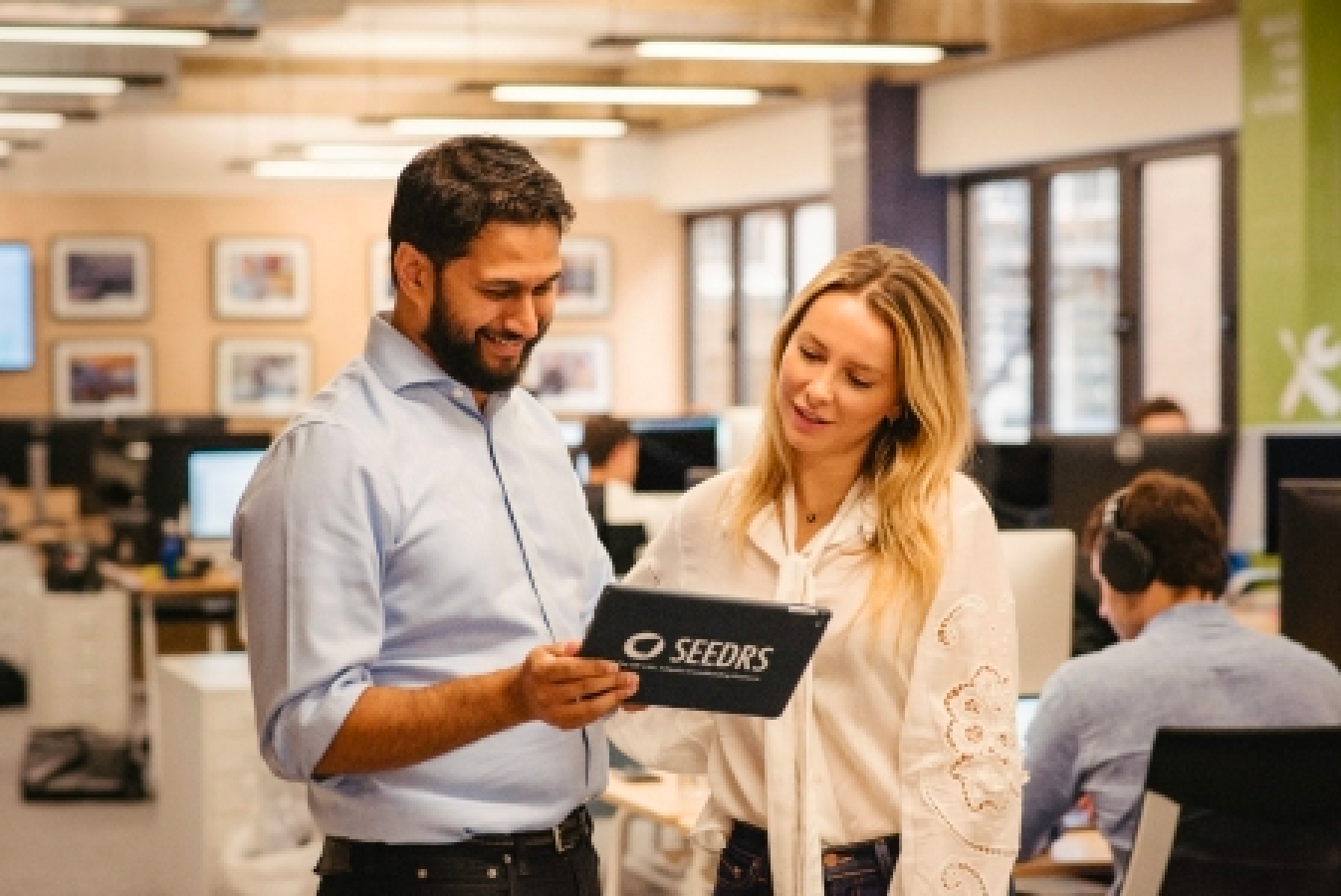 Recent partnerships include: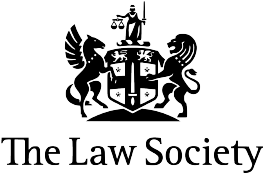 The abovefund - leveraging the power of Founders Factory
When investing, your capital is at risk. For information about how we use your personal data, please see our Privacy Notice.
Core investment rationale
Proven ability to create and grow technology companies (via Founders Factory).

Common early stage issues significantly risk-mitigated through investment and support of Founders Factory operational team and corporate partners.

Established pipeline of proprietary deal flow which removes competition for deals.

Highly experienced operational and management team with $1bn + exits to their credit.

Extensive industry network for sourcing follow on rounds of capital for investee companies.

Investing involves risks, including loss of capital, illiquidity, lack of dividends and dilution, and should be done only as part of a diversified portfolio. Please read the Risk Warnings before investing.
This fund campaign will allow you to invest in multiple companies that are selected by predetermined criteria, set up by the fund organiser, Founders Factory. Whilst each investment in a company will be structurally the same as regular equity campaigns on the Seedrs platform, your money will be invested company-by-company over a longer period, meaning that your shares in each company will be issued at different times.
Tax treatment depends on individual circumstances and is subject to change in future.
This message and any attachments are confidential, and may be protected by legal privilege. Nothing in this message shall be considered an offer to sell, or a solicitation of an offer to buy, any security to any person in any jurisdiction to whom or in which such offer, solicitation or sale is unlawful. Seedrs does not provide legal, financial or tax advice of any kind, and nothing in this email constitutes such advice. If you have any questions with respect to legal, financial or tax matters relevant to your interactions with Seedrs or its affiliates, you should consult a professional adviser.
Seedrs Limited is authorised and regulated by the Financial Conduct Authority. Seedrs Limited is a limited company, registered in England and Wales (No. 06848016), with registered office at Churchill House, 142-146 Old Street, London EC1V 9BW, United Kingdom.
This form has been approved as a financial promotion by Seedrs Limited, which is authorised and regulated by the Financial Conduct Authority. By completing this form you are agreeing to comply with and be bound by our Terms of Service, which together with our Privacy Policy, govern Seedrs's relationship with you in relation to your use of the Website.